Hey Ethereum community! It's been a few months since our last update so it's about time we let you know what's been happening over at ethereum.org.
First up, we're now using Gatsby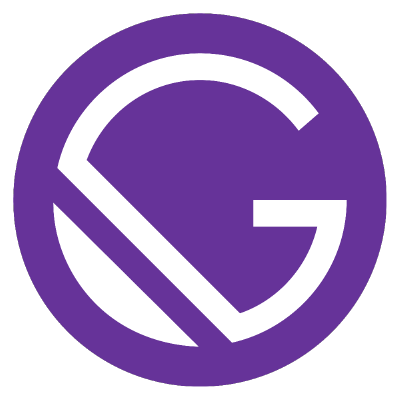 Under the hood at ethereum.org we've switched from Vuepress to Gatsby. Now, this won't be immediately obvious to anyone visiting the website but it's going to help us scale ethereum.org. Our team prefers React (a lot of people do) and has experience with MDX – so we should be able to ship better content, faster.
If you're up-to-date on your Eth2 timeline, you could say that Gatsby is our Phase 0. It's setting us up for future success.
If you were never a fan of Vuepress and Gatsby is more your thing, we'd love you to contribute. This new section outlines ways in which you can help ethereum.org grow and improve.
Fresh illustrations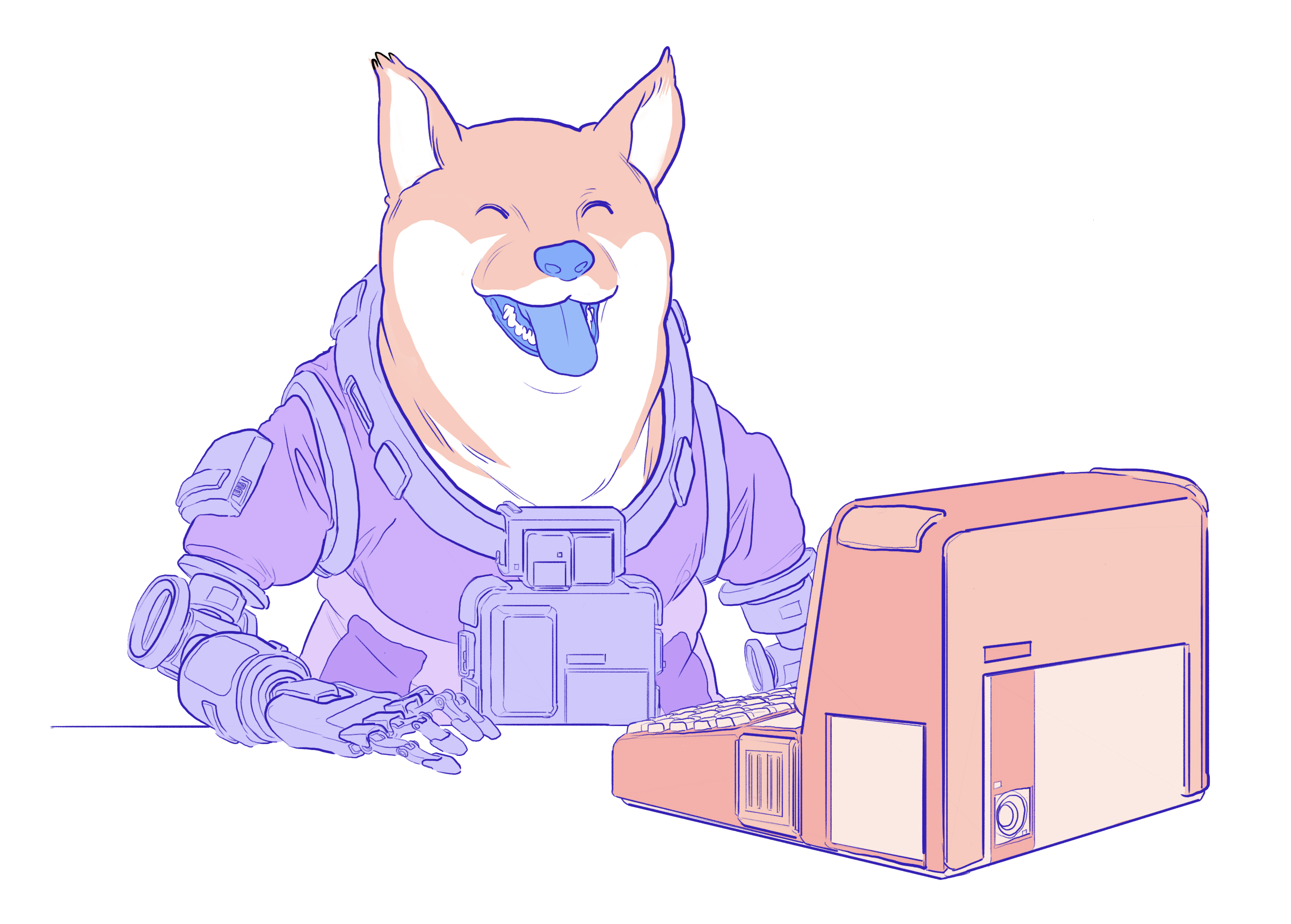 We've been working with some independent artists to bring Ethereum to life. With nods to doge, the open-source bazaar, and the money-legos meme, we hope you're loving the new vibe of the site.
You're free to use any of the illustrations – they're for the community.
New page designs
We're also working on revamping our onboarding content, like the pages that introduce you to Ethereum, Ether (ETH), wallets, and dapps. Over the next few months we want to make ethereum.org a better resource for new users. To that end, we've been adding more information to these pages, making them feel less like a "Github README", and adding helpful features.
One feature we shipped recently is our Get ETH page. This helps you find wallets and exchanges you can use to buy ETH, based on where you live. We hope this prevents new users trying to sign up for an exchange they won't be able to use, or from downloading a wallet that they can't buy ETH from. It's all about reducing that friction!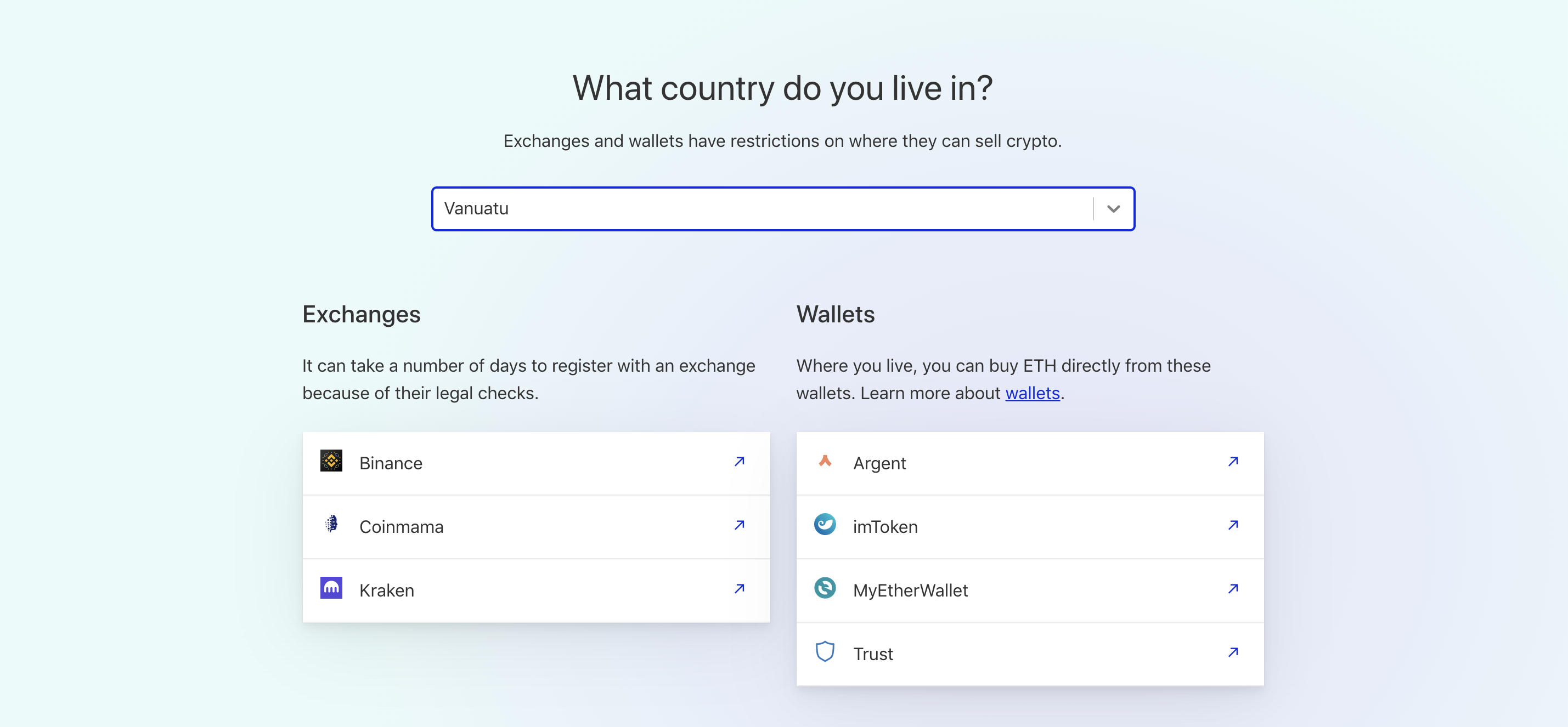 So far we've shipped:
Check them out and let us know what you think!
A new framework
Part of our duty at ethereum.org is to shine a light on the fantastic work being done by the community – from dapps to wallets to articles. But we also want to ensure that we're directing users to information that won't confuse or overwhelm them.
This is sometimes a bit of a balancing act. So we have come up with a framework to help us figure out what we should list and what we shouldn't. The framework covers wallets and dapps, stating our inclusion criteria and our reasons.
The framework looks into a product's commitment to security and support as well as some nice-to-have features that can help new users.
As with everything ethereum.org – we welcome feedback from the community if you have any thoughts.
ethereum.org hits 30 languages
You may have already read about this in a previous post, but we now provide content to users in 30 languages.
467 volunteers from 52 language groups have helped us get here. It's been an incredible community effort – on to the next 30!
You can read more about the translation program and this milestone in the celebration post.
What's next?
While lots of you have been farming yield, we've been sowing the seeds of some exciting new content.
Over the next few months we'll be shipping pages that cover:
Wallets
Dapps
Eth2
Ethereum development documentation
and lots more...
So we're going to be busy – until next time.
Get involved
ethereum.org is a community project. If you'd like to help out, check our pages on contributing or our roadmap.